I'm trying to stick with the posting on my blog, and seeing as I got sick just in time for Christmas (as per usual) I figured I should use the time I'm laying around in my bed for more than watching all of
The Gilmore Girls
series.
I am in love with this house. To me its the perfect combination of modern and classic, and I really adore the color as well. I showed Clay this house and for once, we both liked the same style of house. I actually found the builder, Culligan Abraham Architecture's facebook. Check them out for their other awesome designs!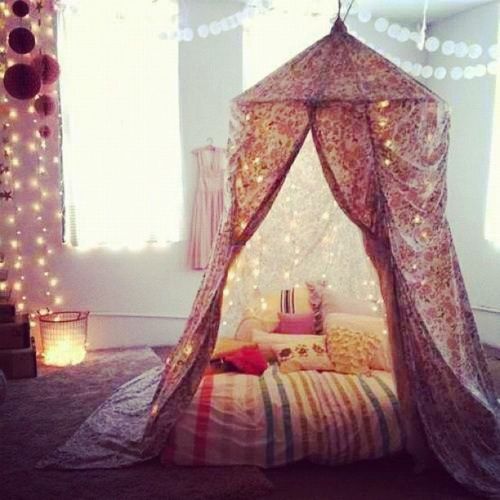 This is the perfect nook. I can certainly imagine curling up on this bed and just reading the day away, which is seriously a dangerous idea. I'm actually trying to think of how to hang curtains or something over my bed at home to create a similar effect. If anyone has any suggestions, let me know!
Even though the need of a nursery is very very very far away from where I am currently in life (or at least I like to think so) this is the most darling nursery ever! I found out from a blog it's been posted on, Charmingly Modern, that the color is Robin's Nest by Benjamin Moore. I also love the combination of prints and the yellow in the rug. Such a sweet space!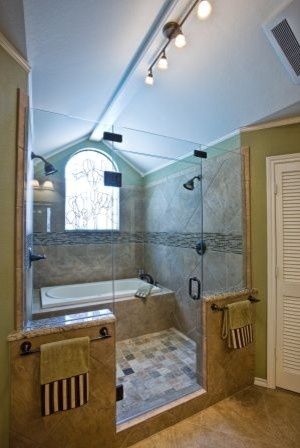 This might be one of the greatest things I've seen in bathrooms. I'm actually not that big of a fan of large bathrooms because I feel like all of the warm air seems to espace from the shower. So if this just had glass walls that extended to the ceiling, I'd probably like it just that much better. Or maybe I should just stick to small master bedroom bathrooms. You can check out the builder, Curb Appeal Rennovations, website here. They seem to have really unique designs and lots of other cool bathroom ideas!
This home is in Toronto, CA according to House & Home. I'm not sure what the weather is like in Toronto, but I hope its nice enough that they get to enjoy this gorgeous pool on a regular basis. My family has never had a pool, mostly due to the upkeep and the added costs, and because my parents were firm believers that if we couldn't enjoy it at least 70 percent of the year then there wasn't much of a point. I've pretty much inherited this mentality, so I could only imagine having a home like this if I lived somewhere warmer than Indiana (or most of the Midwest). Besides just the pool, the house is also amazing with all of the lovely windows and the upstairs deck. With or without the pool, I would love to live in this home.
I never knew that I could enjoy vintage 70s prints as much as I am right now. I think this unique little corner sewing desk is just adorable, and I'm now trying to think of how I could incorporate prints like these into my room at home.
One thing every home probably lacks is storage, so I am obsessed with these built ins. We had lots of built in shelves and cabinets in our home and Ohio and they were so useful. Not only are the built ins awesome, but the windows look absolutely stunning. Add the window seats and I'm sold. I know that if I have the opportunity in my future home, I would gladly put in the time and effort to put build ins like this.
Well, I hope that everyone is having a wonderful Christmas Eve with their families and friends. I need to start getting ready for my family and boyfriend to come over, we are actually serving 15 people tonight! Ham, green beans and potatoes here I come!
Read more »