Well would you look at that! Its been over six months since I last posted, life just got too busy for me there. Junior year was a blast in some ways, and in others a complete wreck. Just like high school, I feel like junior year was my worst year of college and I am SO glad it is over. Yay for summer being here! So I am going to try and get back into the groove of things again, and maybe I can post on a daily basis, depending on how much time I have. I am going to be working STAR, which is Purdue's Summer Transition, Advising and Registration Program for incoming new students and I will also be taking a summer class, but I miss blogging so hopefully I can post frequently enough!
Anywho, for todays post I wanted to feature some of the little things that I love in interior design. If I could have any of these details in my future home I would be the luckiest girl in the world!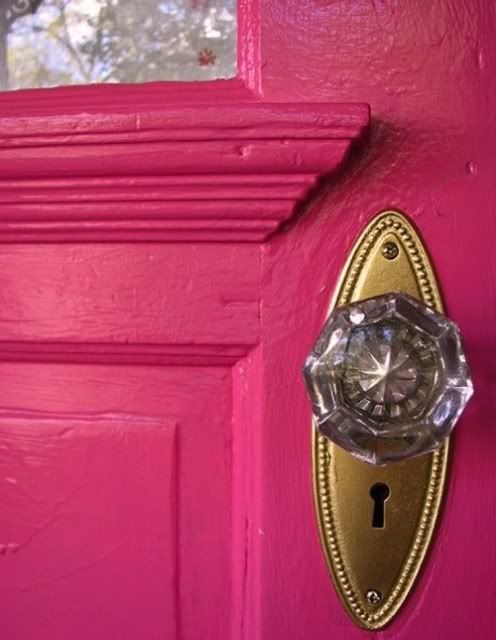 I adore the thought of having this door be the first thing guests see when they come to my home! With the hot pink paint and lovely crystal doorknob, I feel like my guests would have a good impression of my personality.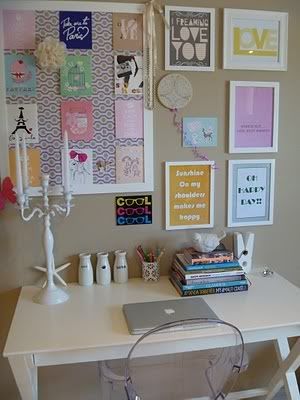 I wish my desk could always look this organized, especially since they don't even seem to be using drawers to hide all their things in! I love all of the design inspiration surrounding their work area, that is something my desk already has.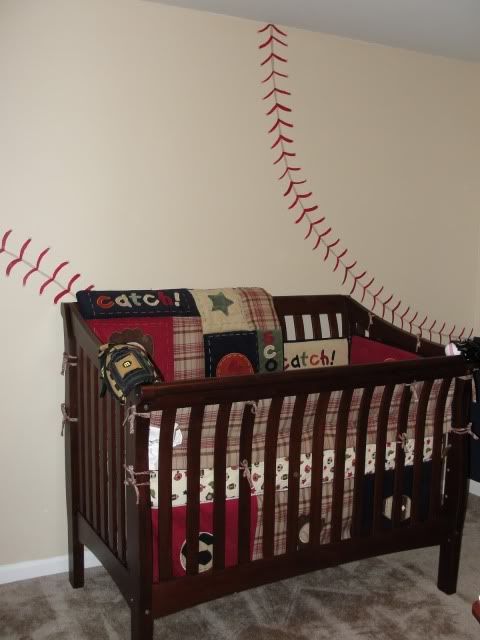 What an adorable nursery, no? I think this is an awesome idea for a children's bedroom, no matter how old they are.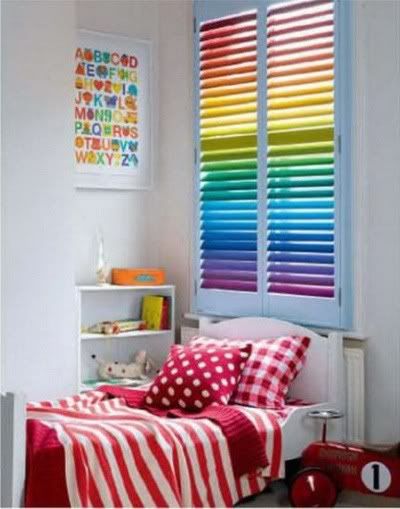 Can I have these in every room please? :) Realistically I think they would look best in a kids room, but I would like a set put in my office someday.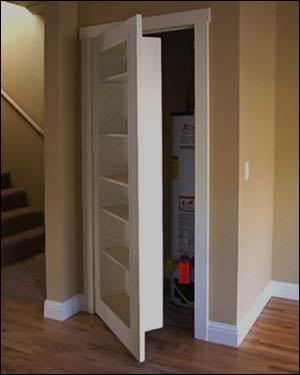 I must do this! Haha I want one to hide things from my (future) children or maybe one that leads to an entire room that is a play area for the kids. I would never have to worry about nagging them to clean it up before guests come over! (I've heard that some fraternities on campus have rooms like this, I only wish Shoemaker did!)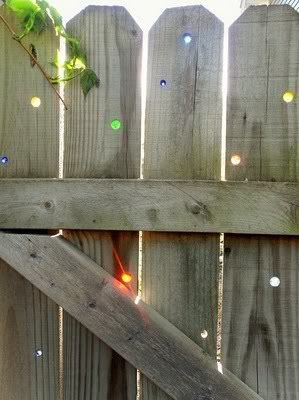 I am really not a big fan of fences. As in, I never want a fence surrounding my yard, ever. Butttt if I had to have one I would want to do something as darling as this, I'm sure it makes an ugly fence look a lot better!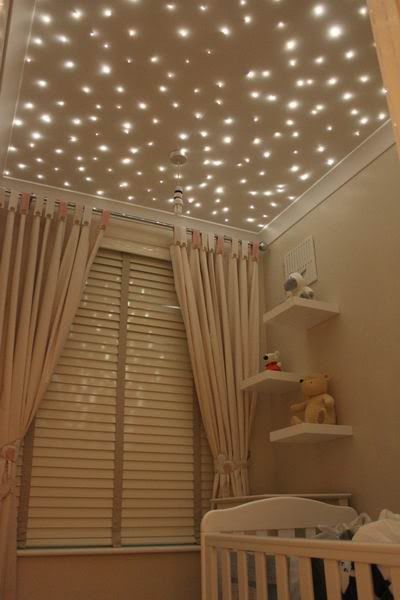 I've always had glow in the dark stars on my ceiling, but this is taking it to the next level. I think this looks so absolutely wonderful, I would go as far as putting it in the basement area were we could watch movies and dim the lights so only the stars shined.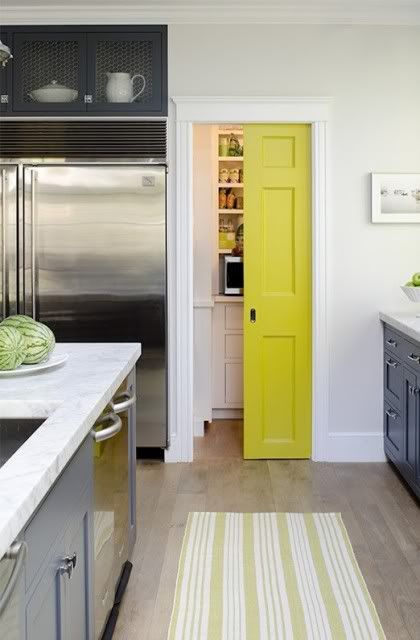 I think this is such a creative use of color, and in a way I would have never thought of! My grandparent's house in Florida has some of these, and I bet they would look awesome if I painted them a nice shade of red or hot pink!
So lets hope I remember to post back here again tomorrow, I really would like to get back into a habit of posting again! For now, time to watch The West Wing with Clay!