You can blame math for sucking my soul dry and making me feel like not blogging for the past month. I've been so busy working on math (and failing at it) that I haven't had anytime at all to do things that I like such as baking, crafting or blogging! I am trying to reclaim my summer by getting back into everything, and trying to get my math done by doing little bits throughout the week. For this Makeover Monday I decided to focus on where I have been spending most of my time (working on my math), my bed! I sleep in a lovely brass bed that has been in my family's possession for generations but I love the idea of sleeping in a canopy bed, or having the chance to eventually build in a bed in one of my future homes. Here are some of my favorites that I have found around the interwebs: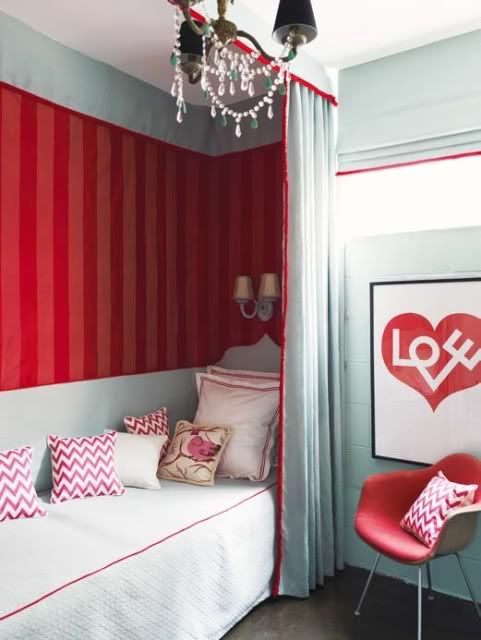 I adore the cute color combination of red and robins egg blue in this cute canopy bed! Robins egg blue is the color that I want to paint the room I will be sharing in Shoemaker this year. I just really think all of the details that they brought red into this room makes it pop!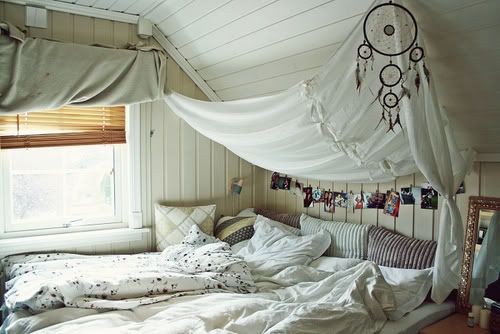 This bed looks so elegant yet comfy! I don't think I could ever actually survive in such a white, clean setting (I would somehow get EVERYTHING dirty) but it always looks so nice when people use it as the color palette for decorating. I really like the photos they have hanging over the bed, it makes this space seem even more personable!
I think this comes from a hotel (maybe?) but I would die to have half of these details in my own room! I especially enjoy the hello kitty bed frames and the ceiling! I wish I could do this in our room in Shoemaker, I recently found out we don't have a light in the room (its wired but we need to get a fan or something) and I think this would be a fun solution to lighting the room.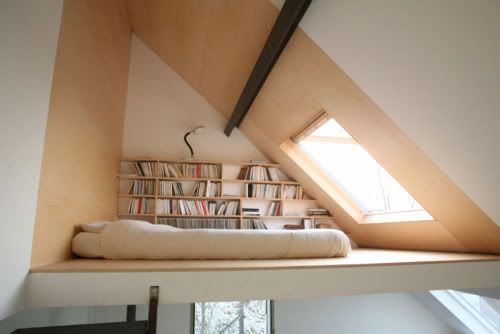 The ultimate loft bed. : ) Haha its actually in a loft! I hate climbing up ladders because of my short legs and t-rex arms but I would gladly climb up to enjoy such a beautiful view! I also like the bookshelves, in case you have forgotten I want bookshelves everywhere in my house!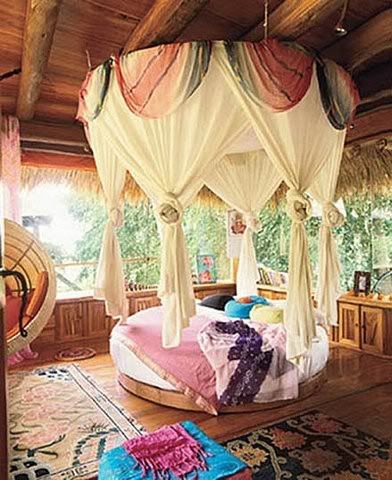 What a crazy awesome bed in such a gorgeous room! I love love love every single detail in this room, from the canopy to the 360 view, the mixture of carpets and blankets!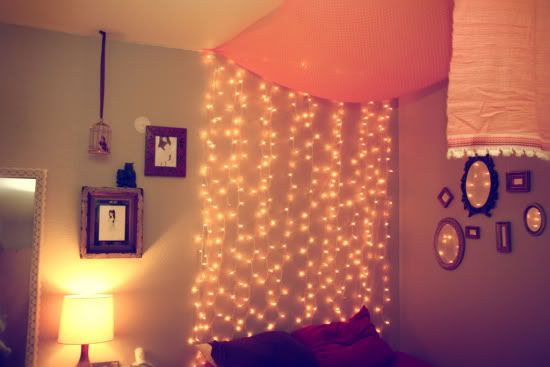 I love using lights to add an extra element to rooms so I think the twinkle lights make a very interesting bedframe/ canopy.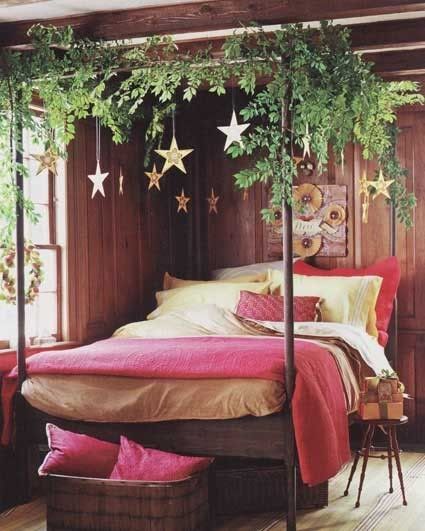 This isn't my favorite bed of the set but the colors make me smile, along with the stars.
Once again so much white! Yet this really works for me with the pull out drawers, sheer canopy and the hanging light. It all seems so functional yet beautiful!
I think this is such a creative idea for a grandparents home, vacation home or a guest bedroom! I just want to climb into one of these beds, pull the curtains closed and take a nap.
The most interesting element to me about this canopy bed is the way it is connected to the wall. I like how the designer connected the molding as the attachement for the canopy, though seeing a bed sideways with a canopy is quite funky!
So hopefully now I can keep up with blogging easier, I've felt so guilty about not blogging!
Read more »