I've been wanting to do something special for my mom for a little while now, and after I found this recipe I knew this was a perfect match for making her happy, bananas, chocolate and simplicity!
There isn't as much a recipe as there is a few simple instructions which you can follow after the photos!
I had to take my photos quick, they were melting fast!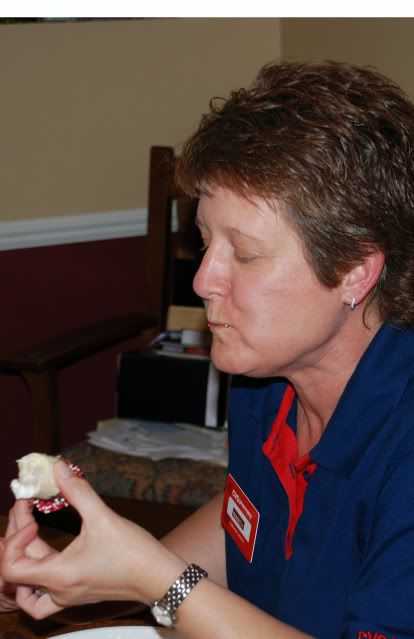 My mom enjoying hers. : )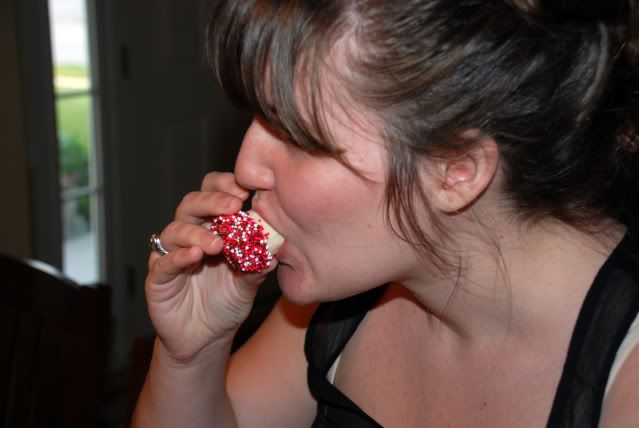 I liked to get all of the ice cream out before eating the bottom half.
Notice my sister, Leigh, sporting her Purdue shirt?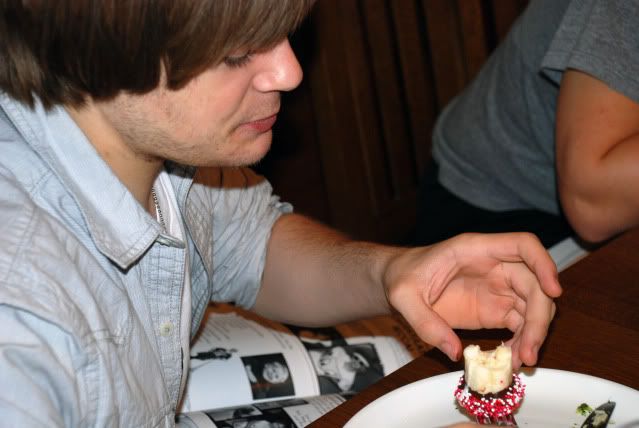 And my sisters's boyfriend enjoying his shooter.
You will need:
Bananas
Chocolate for dipping
Sprinkles
Ice Cream
Whipped Cream
Cherries
So the steps are rather simple, cut bananas into one inch sections with the peel still on. With the peel on, hollow out some of the center for ice cream. I used a grape fruit spoon, but a small melon baller would be ideal. Take off the peel and dip bottoms into melted chocolate, then dip in sprinkles. To solidify the chocolate quickly you can freeze them for a few minutes on wax paper. Take the bananas and then scoop in a small portion of ice cream to fit the carved hole. Top with whipped cream and cherry and you are done!
Pardon me for not posting a printable recipe, these instructions are so simple I feel like its not needed!