Oh hey! Its Monday again! Time for more awesome interior design ideas. I hope everyone had a great weekend, mine was busy with watching my sister's lacrosse games and hanging out with friends. I'm starting to work on my next craft for this week, and I was asked about fabric covered notebooks, so I am starting to look into tutorials for those as well. Let me know if there are any topics you guys are interested in me covering, recipes you would like me to try (or try with me!) or a craft you'd like me to figure out a tutorial for! This blog is about the things I love, food, design, crafts and my friends, so of course I would love to help you all out! On with the design!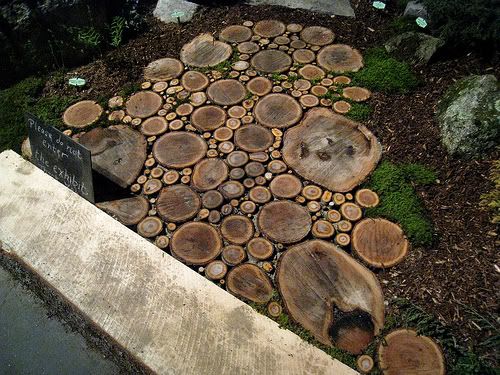 Isn't this a neat walkway for a garden? I would like to have it be surrounded by flowers.
I want one of these secret doorways in my future dream home. I love the fact that even the stairway is lined with bookshelves!
So in case you can't tell that bedroom is hanging. I can't ever imagine doing this in my future homes but its a pretty awesome concept in

this loft

.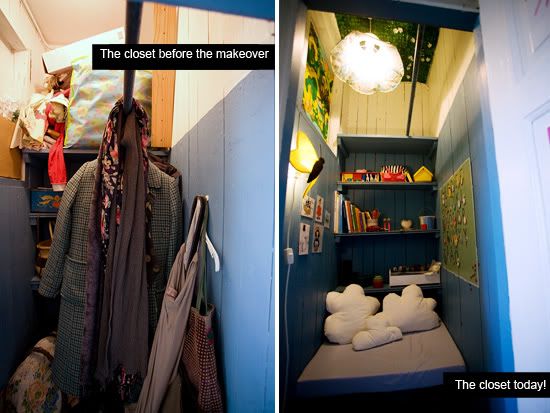 I found this adorable idea over

here

, the creator took her closet and made it a kid friendly hangout zone!
I wish I could live in

this

25 million dollar penthouse in New York City. Look at that amazing clock face window! There are two in the apartment.
The apartment is okay, but my favorite detail is the bookshelves on the round columns. What a great way to use something that can often be considered a nuisance in such a useful way!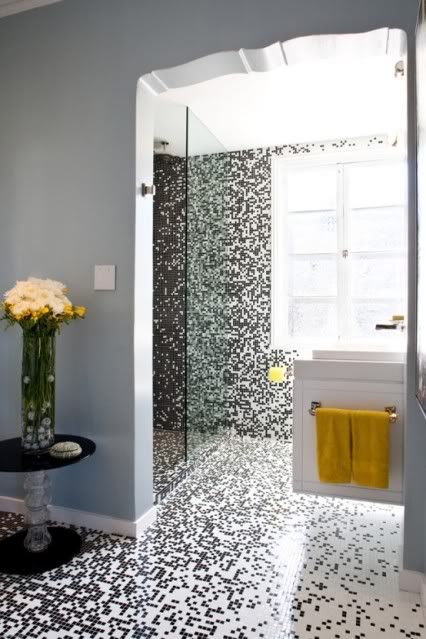 I really enjoy the black and white tile design in this bathroom, especially paired with the yellow accents!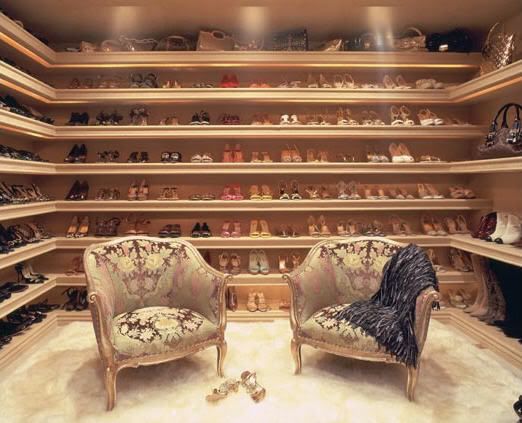 Okay. This is really doesn't need much of an explanation does it? This is just shoe heaven. I WISH I had enough room for this many shoes. Or the money. The rest of the

house

is just as gorgeous.
Now this beauty of a home is located way up in the trees. At our last house we had a tree house and it was awesome! I cannot imagine how incredible it would be to actually live in one.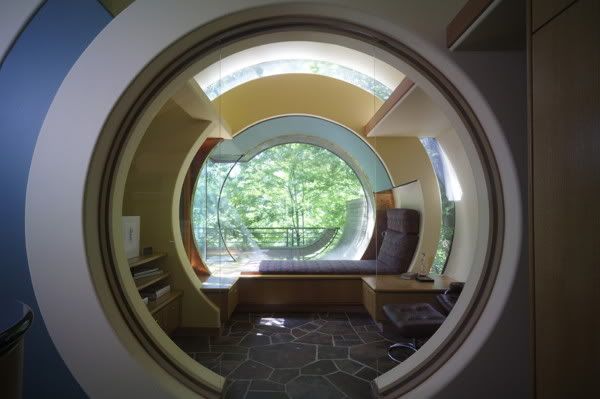 And this amazing room with a view even features a sweet window seat!
If you want to see a really inexpensive but just as incredible diy renovation then you should head over

here

! Kitchen renovations are amongst the most expensive, so for this to only cost 400 dollars, I am really impressed!