Sup peeps!?
Tonight has been a hilarious night of reunion with the girls, which was very rewarding after a busy day of running errands with my mom. Sadly we were missing a few girls, but my friends Becky, Katie, Kelly, Erica, Heather and Holly were all able to attend for a night of dipping things in chocolate and catching up with one another. Oddly enough, I am the only one that doesn't attend IU (Boiler Up!) but because of their crazy schedules they hadn't had much time to see one another either. Here are some of the pictures of us, captured in all of our glory: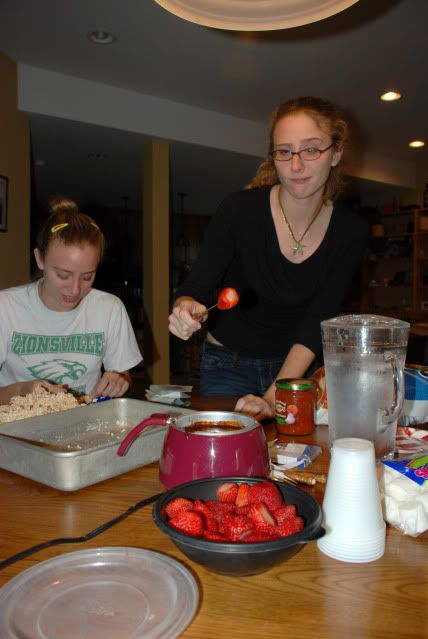 Ah, the hilarity of the twins, Holly and Heather are seen at the left, and Holly is in the right, attempting to hide her beautiful self. (Notice the pile of yummy rice crispy treats in front of her!)
Heather decided to help out Holly with the covering of her face, what a kind, sisterly act!: P
I just love the serious look of concentration on Becky's face while Katie looks like she is glaring at her.
Haha this was the only shot I got of someone actually using the fondue, Erika, like most of us, loved the chocolate covered pretzels! I felt pretty bad that Kelly couldn't have the fondue though. (She has an egg allergy)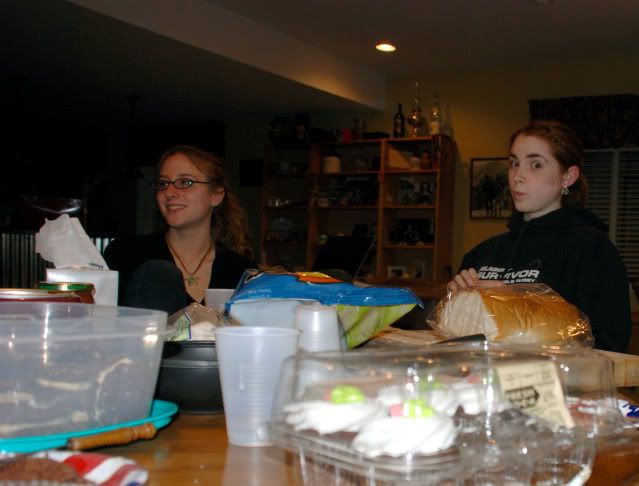 So much win on Becky's face!
Then we decided to switch over to playing Dutch Blitz, an amazing card game I was taught last year at Gretna Glen (the church camp I worked at in Pennsylvania)! It is a seriously addictive game.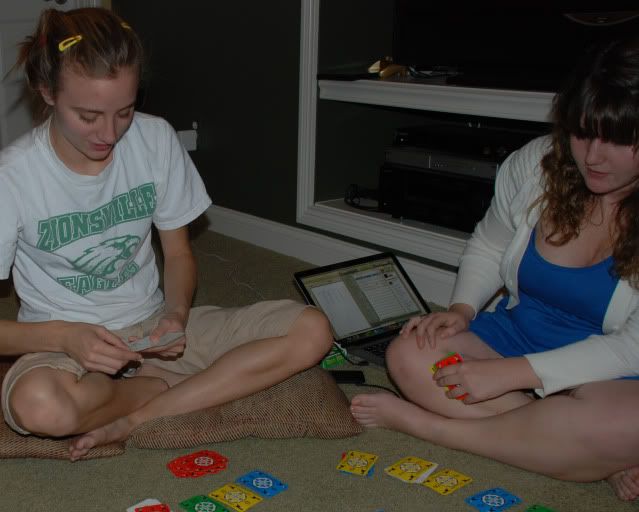 Holly, Heather and I all had somewhat an unfair advantage over Becky, the three of us had played quite a bit over spring break in Florida!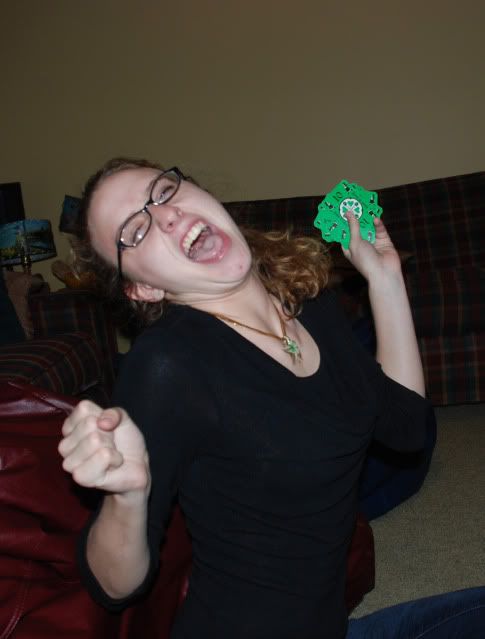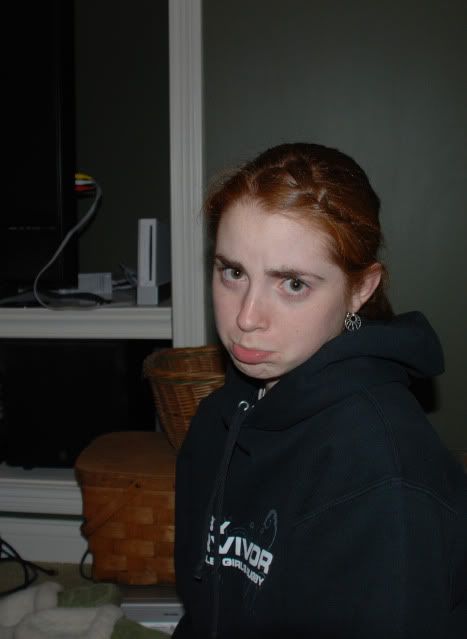 Heather celebrated a total score of 69 (yes we are all very mature) and Becky mourned her score of something not in the positive...
Well, it is late into the night and I am frustrated (only mildly) with the two photos above not being even (I edited them twice!) so I will forbid you farewell. Tomorrow we might all go see Thor! But first, let me leave you with the
fondue recipe
I used!