I think this may be one of my favorite new recipes! They taste just as good as they sound, for all of those cookie dough fanatics out there, this is the recipe for you. I was fighting my family back while making the dough, I promised them, the end result would be so much better than just eating the dough, and I definitely did not lie! The recipe also isn't hard, it only takes some time due to have to chill the dough, but you can go do anything you want in that time, which in my case was working on sewing a dress. Oh! And its an egg free recipe so you won't get that stupid thing called salmonella that our pesky mothers always bother us about! Here is the recipe I have been ranting about:
Ingredients:
2 1/1 cups flour
1 teaspoon salt
1/4 teaspoon baking soda
2 sticks butter
3/4 cup sugar
3/4 cup brown sugar
1 teaspoon vanilla
1/3 cup milk
1 cup mini semi-sweet chocolate chips
14 oz dark chocolate
HEY! Look at that! No oven involved. : )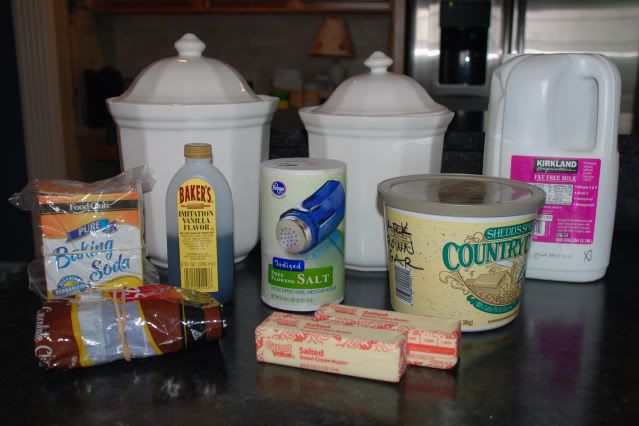 1. Combine butter and sugars in a large bowl.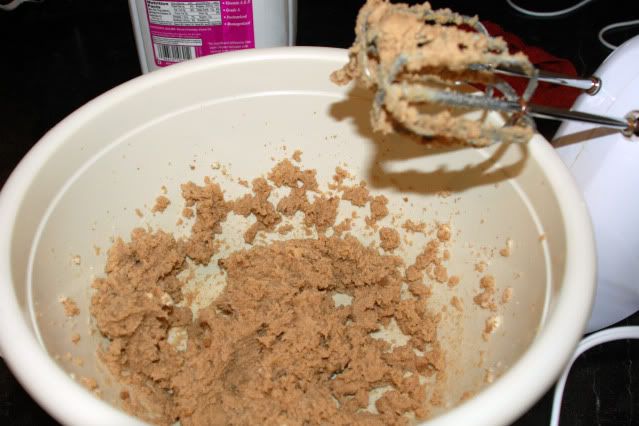 2. Cream ingredients with electric mixer until light and fluffy.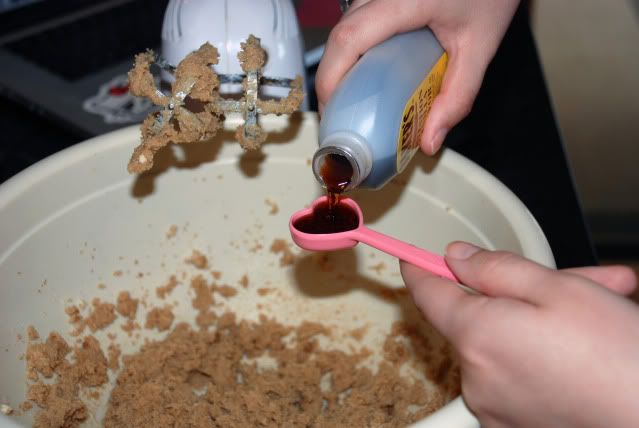 3. Add in vanilla.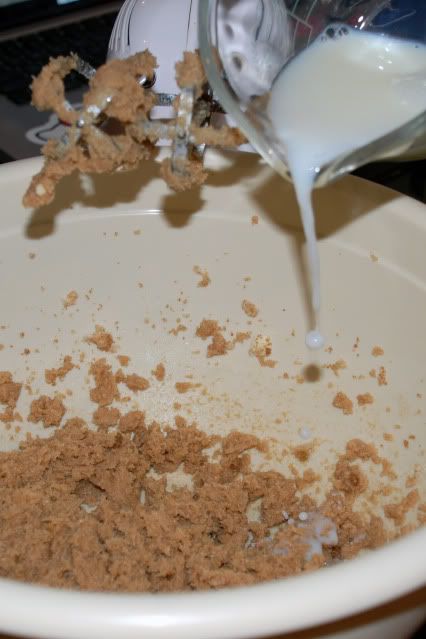 4. Add in milk.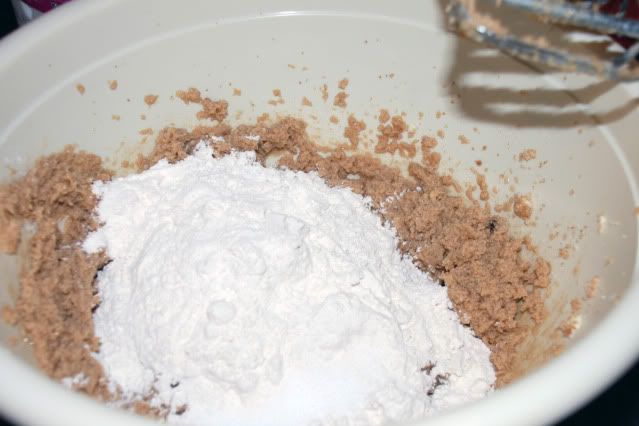 5. Mix in flour, salt and baking soda.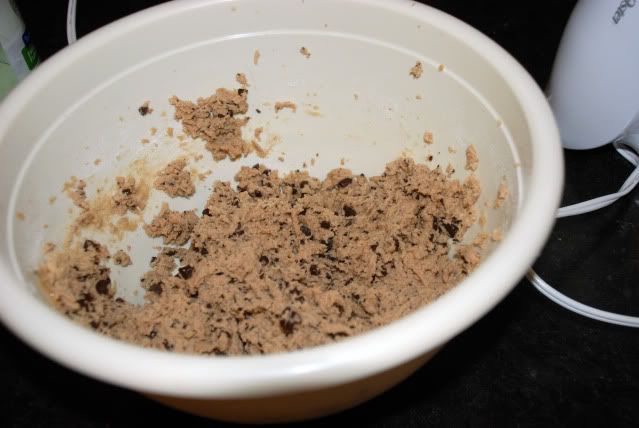 6. Add your chocolate chips! Make sure you have the mini ones so you don't have to chop them up like I did!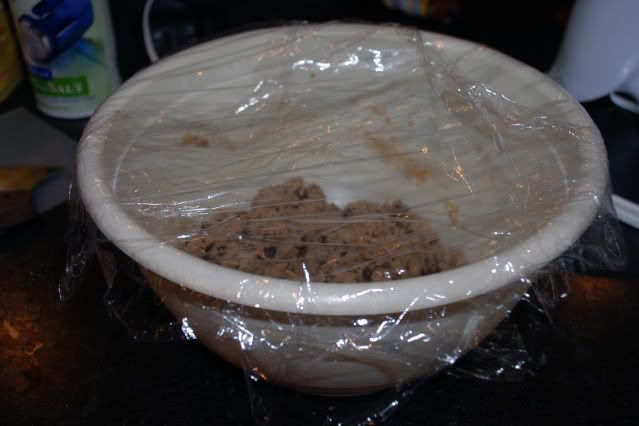 7. Now cover with the devil that is plastic wrap.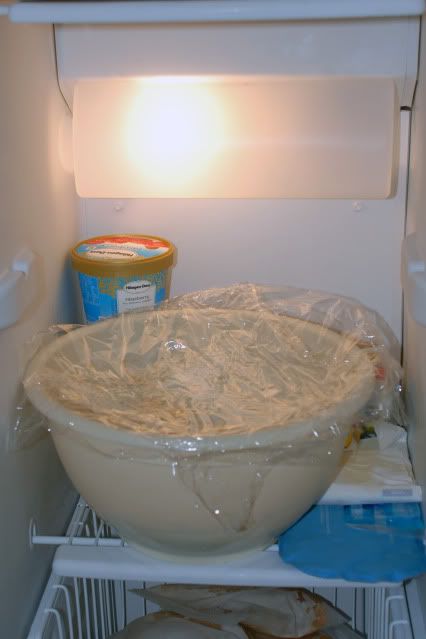 8. Chill for an hour. Go craft or something.
9. Melt chocolate in a fondue pot or in the microwave. However you want really.
10. Make balls out of your dough and dip them in chocolate. Place chocolate covered balls back on tray and back in the freezer.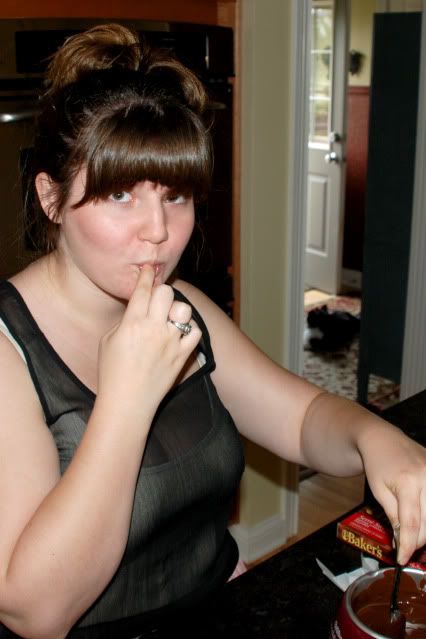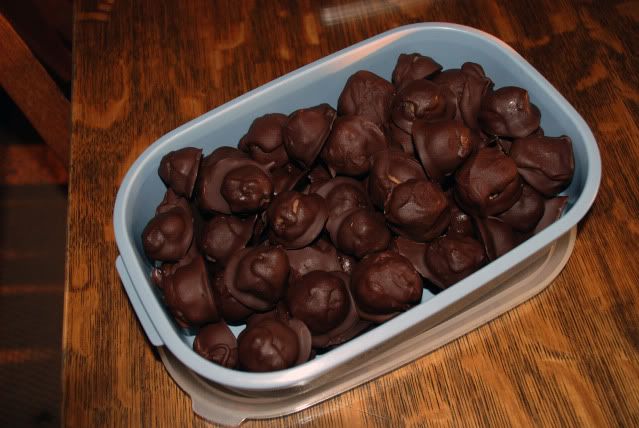 11. Keep chilled, my family prefers them nice and cold so ours stay in the freezer!
Here is the printable version of the recipe:
Cookie Dough Truffles Recipe
Enjoy your truffles! I ended up having so many which is nice because it makes me even more willing to share! These are seriously a bite of heaven. BEST THING EVER!