1. Water balloon fights. I am in love with throwing bright, colored balloons filled with nice cool water at my friends on a hot summer day. I would really enjoy organizing a water balloon fight one day this summer. I have to see if any of my friends would be up for it!
2. This classy mint scalloped dress. I really, really want it. It isn't too much money, but I shouldn't spend any right now so I am resisting as much as possible. I love the color and the style. You can find it over

here

on the interwebs.
3. Grillenium Falcon. Does this need an explanation? Apparently this beauty is located in Arkansas. I've never had a desire to venture to Arkansas before, but seeing as I just added this to my brand new bucket list, I guess I will be going!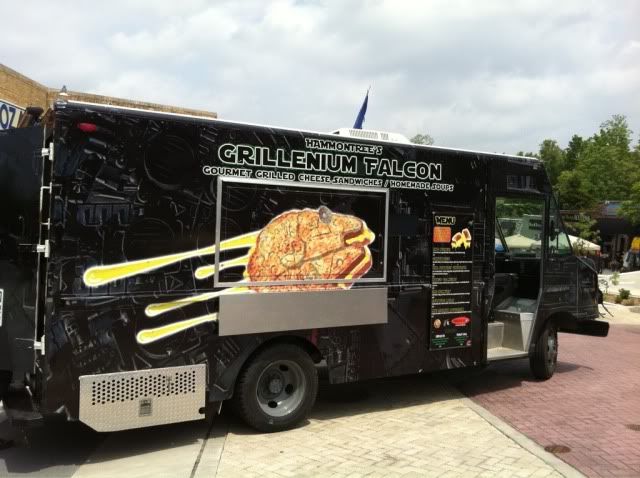 4. Camping is such a treat. I was lucky enough to be a camp counselor last summer at the awesome camp,

Gretna Glen

, and I will seriously miss it this summer. If it weren't for the fact I was taking summer classes, I would have definitely tried to go back this summer. I enjoy camping in general but having the chance to be a camp counselor is a million times better.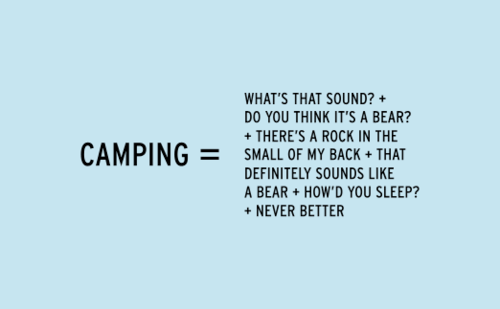 5. Adorable kitchen ware. Or appliances in general. Not gonna lie, I want a hello kitty toaster. Yes, they do

exist

, and apparently they burn hello kitty faces into my toast. Want. One. Now. This panda pan would also be quite quaint in my future home.
6. Paint Chips! Yes, these are currently covering my bed. I have been sorting through a whole bunch that I recently took from Lowes as part of my search for the perfect color for the room in Shoemaker next year. I also have a craft or two in mind that involves these suckers!
7. This gorgeous picture. I wish I could have taken it. Or been there when it was taken. Everything about this image is so beautiful and magical. The colors of the sky especially interest me, I love the contrast of the blues and pinks!
8. Marvel Comic Books. DC get your ass out of here. I really am a huge fan of Marvel comics, and of course their super heros. I love this info-graphic that illustrates where certain super heros live according to the city of New York. Now I need to go revisit New York and look at where the locations would be!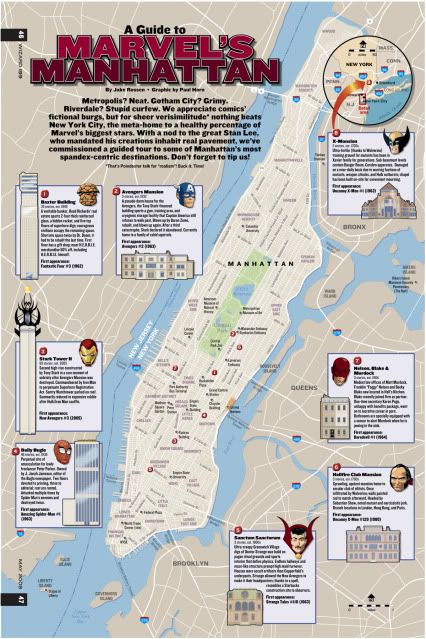 9. Bento Boxes. These are really simple, washable, tupperware ones, but I am so inspired by all of the unique lunches that people make and keep in them. This one is quite tame compared to some of the other bento lunches I have seen, I only hope that someday I can cut my lunch food into

hello kitty shapes

or even

Walle

.
10. This red dress. I love dresses. Out of the past seven days, I have worn dresses five. The other two I wore a skirt and shorts. This is dress weather. And while I love the color red, most of my dresses are actually blue! Blue is a fantastic color on me but I would love to own a simple red dress like

this one

someday. I probably could make my own, since I like such a simple dress shape. Hrmm... I am going to have to keep looking into dress patterns!