I'm listening to the thunder roll in outside, it is crazy loud! I love thunderstorms but I really look forward to moving back to the East Coast where thunderstorms just mean rain and not tornados as well. I still love listening to the rain though.
: )
I decided that today I would share my families favorite oatmeal chocolate chip cookie recipe! It is super popular at the Larkin residence, so much so that there aren't any pictures of the actual cookies! : ( I waited too long and they were all gone before I got a picture, woops! Oh well, our cookies look just like any other oatmeal chocolate chip cookie, but they are extra special because of how salty and sweet they taste!
You are gonna need:
3 cups quick oats
1&1/2 cups flour
1 teaspoon baking soda
1 teaspoon salt
2&1/2 sticks butter
1/2 cup sugar
3/4 cup brown sugar
1 egg
1&1/2 teaspoons vanilla extract
2 cups chocolate chips
1. Preheat oven to 375 degrees.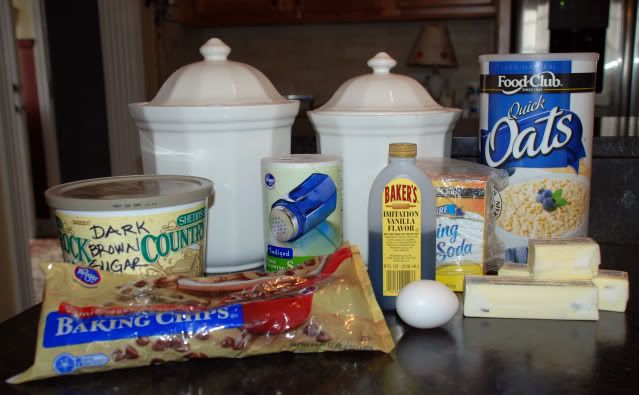 Look at that battered old recipe sheet! It has most of my families favorite cookie recipes on it. It is definitely well loved.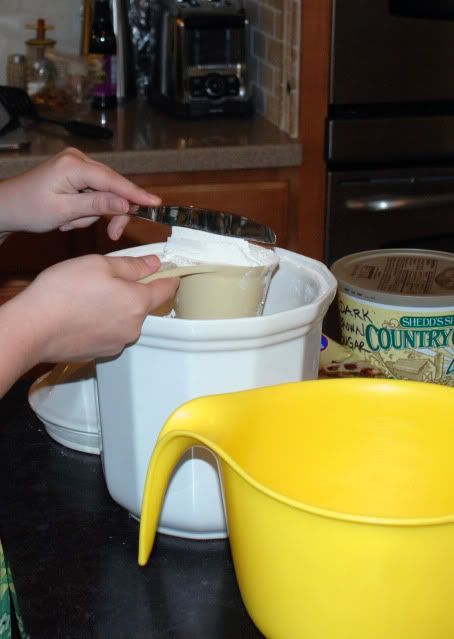 2. Combine oats, flour, baking soda and salt. Mix and then set it aside!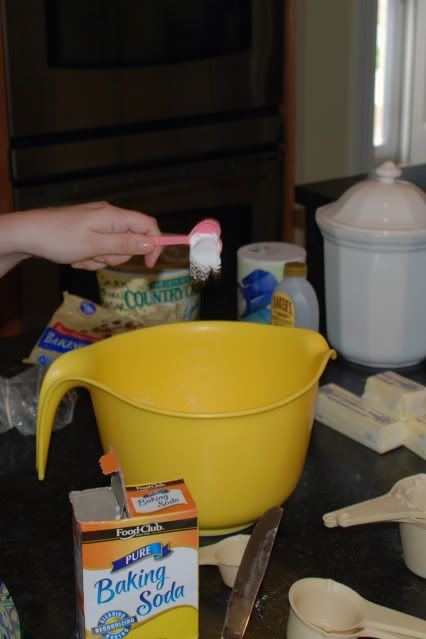 3. Mix together butter, brown sugar and sugar until its light and fluffy.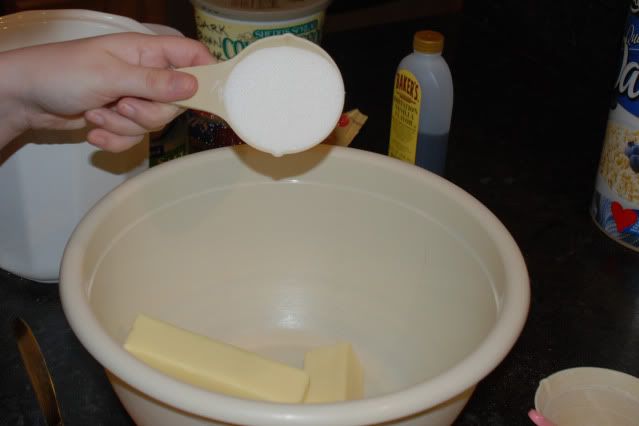 Or in my case, until its a little less chunky. : )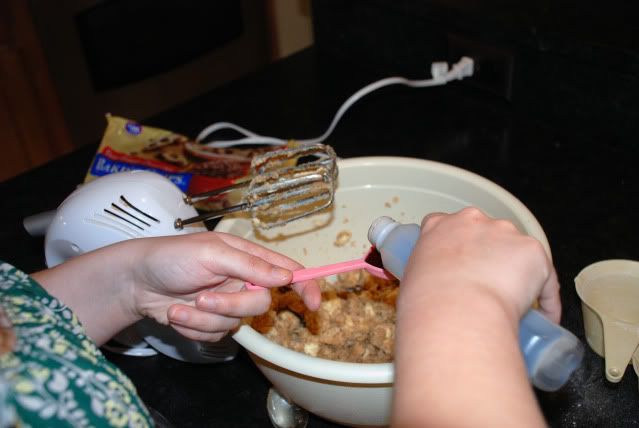 4. Add the vanilla and the egg, mix until creamy.
5. Slowly add in the oat mixture. Go slow so you don't burn out your mixer. My family has bad luck with mixers!
6. Mix in your chocolate chips! Feel free to add in extra chocolate chips. I always do!
7. Drop round balls of dough onto a ungreased tray. As you can tell, our tray has also been around for a while. : )
8. Bake for 8-9 minutes. Let cool! Bakes 4 dozen cookies.
As you can tell, this is a really simple cookie recipe. I love me some drop cookies! Feel free to add other things instead of chocolate chips, sometimes we mix it up and add mini m&ms as well. Just no raisins! I hate raisins in my cookies, always tricking me to think they are chocolate chips, then bam! DISGUSTING.
Here is the recipe in a printable version:
Larkin Family's Oatmeal Chocolate Chip Cookie Recipe
Some things I have been up to this weekend were:
making this delicious

maple mustard pork tenderloin

for dinner.

I

just skipped the whole plank thing and cooked it straight on the grill! I suggest doing the brine, it made the meat so juicy and kept it from drying out. I made some garlic mashed potatoes and broccoli to go with it. Yummy dinner!
looking at summer dresses! I am obsessed with cute floral summer dresses and I would love to have some like

this

and this. I am on the mad hunt for cute dress tutorials and patterns right now so I can make my own.
also looking at getting some

hair feathers

. When I first heard about the concept from my sister, Leigh, I thought it was the strangest style ever, but I have been looking for a while now to get bright colors in my hair in some way. I think my friends and family are relieved to hear I am backing away from the idea of dying my whole head of hair pink. : ]
hearing about a bunch of babysitting jobs! God is so good, and like one of my friends said, when it rains, it pours! I heard about three different babysitting jobs in one day, and I have an interview set up for this coming Wednesday. I've been sharing some of the jobs with my sister so I am hoping things will work out for the best for both of us!