1. What gorgeous nails! I wish I knew how to do these, I can barely even paint my nails a solid color so I would probably have to get these done professionally. They are so ridiculously beautiful though.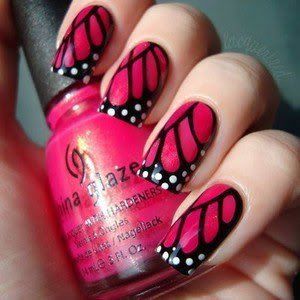 2. Soft serve ice cream is probably the best thing on the face of this earth. Soft serve with sprinkles must be a special gift from God.
3. I find these corset tops to be so beautiful. I wish they made ones that would fit me! I especially love the sequined ones. If anyone ever finds any that are c cup or up let me know!
4. These mugs are seriously adorable. I know I just posted about a panda pan last week so this post obviously continues to illustrate my love for cute kitchenware. I will post a link if I ever find where they are sold!
5. This is such a cool illustration of the states and their license plates. If you have ever been in my families garage you may have noticed a large collection of license plates hanging up, in order of the states we have lived in. I've lived in Virginia, Kansas, Texas, Maryland, Ohio and Indiana and we have some of the license plates depicted hanging up on the garage wall. As much as moving sucked at the time, it really has allowed me to be a well rounded person today, and also one that deals with change rather well.
6. This dress is so cute! I feel like it might be a bit more difficult for me to sew than I could handle, but that won't stop me from trying! I really like the colors that is in, I feel like if I made my own it would be very similar.
7. Vitamin Water! I used to never drink flavored water products but after trying these suckers out a few years ago I became obsessed. They make so many great flavors, its hard to not find one you like (or two, or three or all of them)! XXX has single handily gotten me through many colds.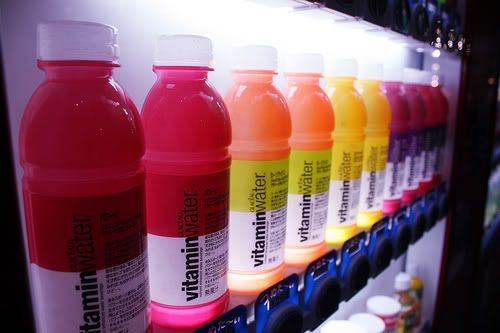 8. Oh the Museum of Natural History, I am not sure this could be any more true. I love museums, but this one really does top the charts. Its been such a long time since I have gone and this poster reminds me of why I need to get back to DC ASAP.
9. Aren't these UP earrings the most precious things you've ever seen? I really would like a pair, its looks like they were actually made out of shrinky dink!
10. I love this beautiful picture, but I also love the concept of the frame. I am thinking this wouldn't be too hard to figure out and would look fabulous with some of my favorite quotes. I am gonna have to try this out!