This has not been the best past four days of blogging for me, which is probably apparent by the lack of blogging! I have had a fantastic end of the week and weekend but things could have gone a bit better with my planned blog posts, Thursday was supposed to be my first ever Tutorial Thursday post but due to Blogger being down for most of Thursday and my craft not working out the post ended up not happening! Alas, half of the project is still incomplete (I'm still working on it! I am waiting for the sun to start shining again so I can try my next effort at getting the craft to work out) so until I figure out how to tell all of you how to make it work, it won't be posted for a few more days. Here is a teaser photo of what the finished half of the project looks like! (I'm keeping the craft a surprise until I can post it)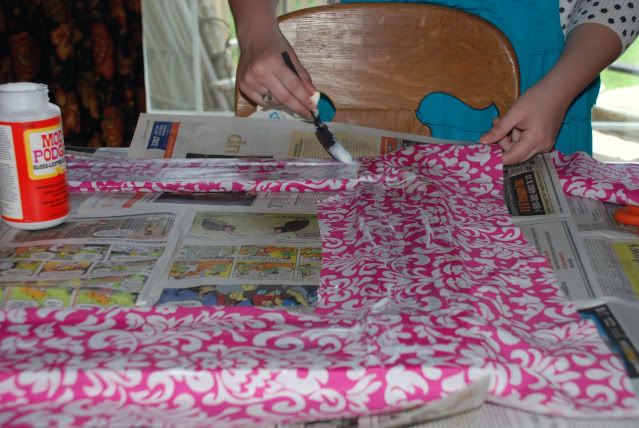 Hrmm.. what could this craft be? Kaleigh knows!
Friday I just ran out of time to post a blog since I was working on trying to get my craft to work out, helping my mom with a new recipe (it was so yummy!) and maybe spending a few hours hanging out with my awesome friends at DJ's house. : ) Here is the pasta and chicken dish my mom tried out for the first time,
Basil Chicken over Angel Hair
, or in my case, over penne pasta. It was quite delicious! I highly suggest it to anyone looking for a yummy chicken dish.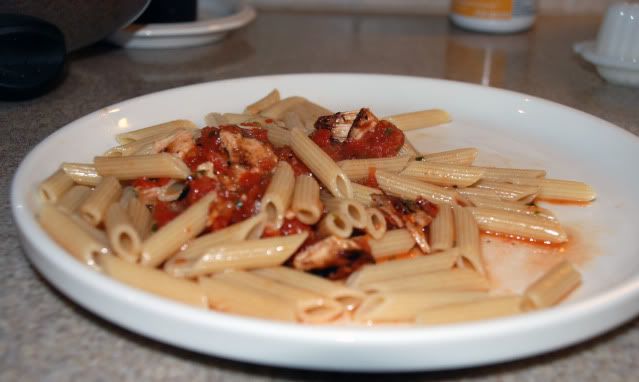 Basil Chicken over Penne for dinner!
Saturday I had the opportunity to spend the day with my great friend Holly. We drove all over town to go garage sale hopping, I was looking for things to do crafts with and in the end I didn't find anything, but Holly got some great finds. It really was just awesome to hang out with Holly and get a chance to catch up with one another over shopping and our fun lunch downtown zville. Later Tyler came over and we hung out for a few hours playing my favorite video game Lego Star Wars and then we cooked
Chicken Pad Thai
for my family. I totally forgot to take photos while we were cooking and even forgot to take a picture of the finished project, but if you check out the recipe it looked pretty much like that. I switched up the recipe a bit and bought a pad thai sauce at the international store instead of making my own, but then I added soy sauce, lime juice, garlic and oyster sauce to taste. For a yummy crunch in the pad thai I added grated carrots as well. It was delicious!
Today was quite a disappointment when it came to my baking endeavors, especially after a week of awesome new recipes that turned out so great! It's okay though, I had fun baking the cupcakes at least. I had decided to try out baking
Dark Chocolate Creme de Menthe Cupcakes
forever ago because of how absolutely gorgeous (and scrumptious) they looked. Mine came out exactly the opposite. : ( I decided to use a box mix for the chocolate cupcakes instead of creating mine from scratch, and of course those came out perfectly. If only I had stopped there, but of course I wanted to try out the mint and chocolate frosting! Sadly the frosting turned to be a greasy mess, despite following the exact directions listed. I know it has to be an error on my part because the frosting just tastes like butter and mint. I am considering going back and scraping off the frosting that is on the cupcakes and adding more powdered sugar until it starts to taste right. If all else fails, at least I have chocolate cupcakes!
Baking the only good part of the recipe, the cupcakes!
And our pets were having a lot of fun chasing one another and just being in the way in general. Our cat is named Gabriel and our dog's name is Chester! (Chester is a cockapoo)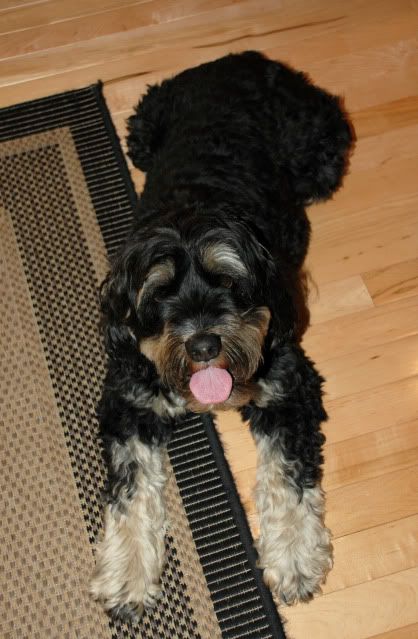 Chester & Gabey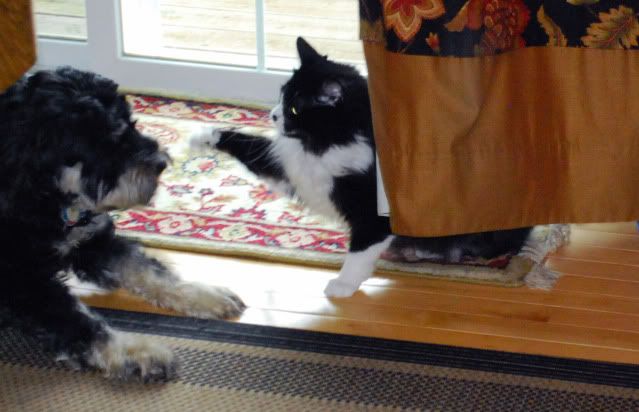 Don't worry, they are just playing! They are awesome friends.