Heylo there readers! (or causal picture glancers!) It's back to my regular Makeover Monday schedule after a quick break last week to acknowledge all of the changes I had made on my blog. Today I found a whole bunch of my favorite images for you, the ones that really have me excited for my own home someday. As you will quickly be able to tell, I love bright colors, bookshelves and fun little nooks (for sleeping or reading!) Anyways, enjoy!
I adore built in lofts or beds in general, and I especially enjoy the bookshelf built on the end. This is almost exactly like what I would want to do in our room next year in Shoemaker!
Once again, I love reading nooks, and this one seems super special with the unique window and the surrounding shutters on the interior walls.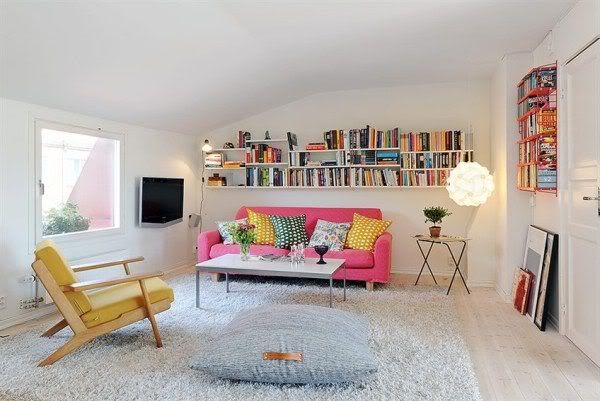 This is exactly what I could see myself living in when I graduate from college (yeah I know, I wish). Small, unique and full of books. I love the hot pink sofa and the bright pillows!
In the same apartment, this kitchen seems so large for such a small place! I love the backsplash and the wooden countertops.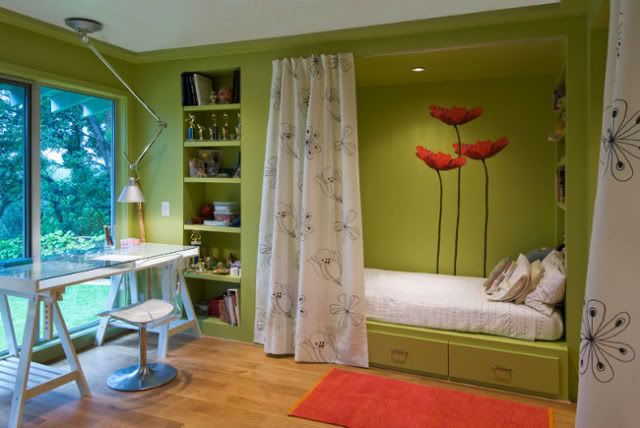 The use of color in this room is magical, my mom has always allowed us to paint our rooms pretty much any color we want (my room currently has a hot pink wall, two lime green ones and a black chalkboard paint wall with a sky painted ceiling) because her philosophy is that its just paint. It can be repainted when its time to sell or if we get tired of it. I am going to continue that philosophy in all of my future homes!
COLOR! Those wonderful yellow cabinets with the blue tile covered walls, I simply just love it.
Such a cute little nook. I can imagine this in a grandparents home, specially there for their grandchildren to enjoy when they come to visit. I would have loved one of these rooms growing up.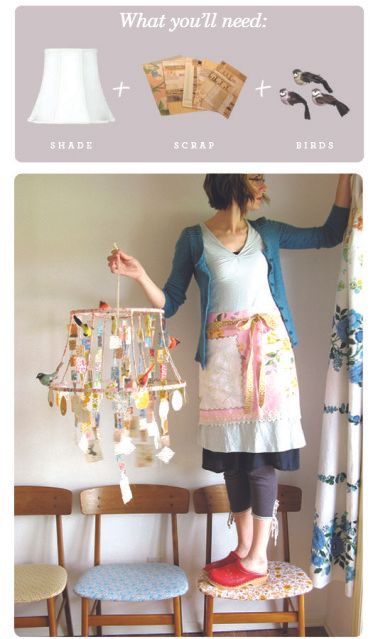 I am pretty sure I am going to give this idea a go sometime this summer! It seems simple enough and I feel like the results would be super cute.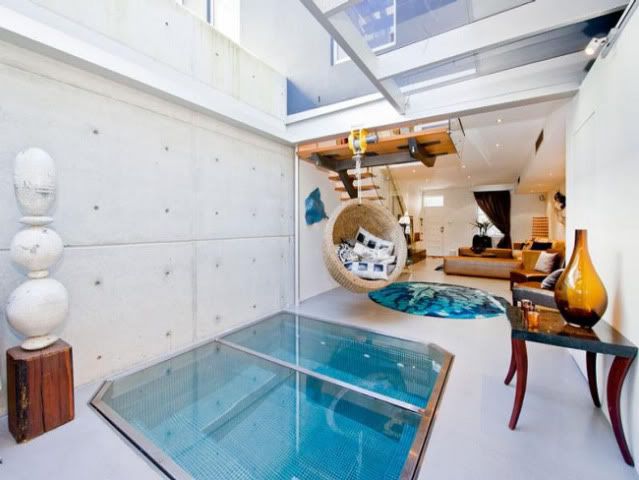 A pool or hot tub in my future home would be ideal. ; )
My mother essentially raised me to hate wallpaper, I have come to know it as the devil of decorating, but this wallpaper is so beautiful it almost makes me want to change my mind. Almost.