Television Show Edition!
Tralalalalala! Hello dear readers out in reader land. I hope life is treating you well! I am fighting off sickness, I really don't know what is up with my body but my head and stomach are rather mad at me right now. I had a job interview today with one of my local Jimmy Johns! I would love working there I think, sandwiches aren't too difficult to make and the atmosphere always seems to be a lot of fun. Plus they always seem to be very social people and I like that that quite a bit. : ) Well today's Things I love is focusing on some of my favorite tv shows! I never though this would be so difficult, but apparently I like a lot more television shows than I thought I did! No worries, I am not obsessed with tv, I don't even have my own tv (didn't have one all year this year in my dorm room and last year I was lucky enough to have a roommate who had one. Annie! She is the sweetest girl I know. Had to give a shout out!) anywhoo, I mostly watch shows on hulu or via other internet sources. I rarely just sit and watch a show either, I always have to keep my hands busy, so its mostly when I am crafting or designing or doing my makeup in the morning.
Without further delay, here is a random collection of ten of my favorite tv shows! (In no specific order)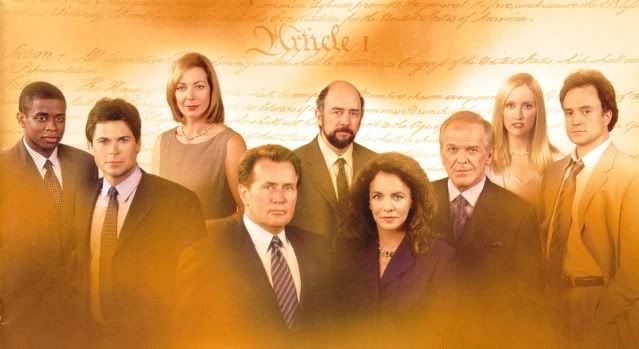 1. The West Wing is in fact, my favorite television show of all time. I do not think that any other show will ever top this seven season show of awesomeness that Aaron Sorkin created (yes the same guy who did The Social Network). If only President Bartlet could be the real president of the United States, I would be in heaven. This show is where I first picked up my interest in politics and I really wish that politicians held themselves to the same ideals that many of these characters did. Not that anyone was perfect, but this show really did help give me a positive outlook on politics. I guess I live in a daydream world where this show is real life. I like it here a lot, I wish everyone else would just join me.
2. Project Runway. Oh Tim Gunn, where are you and why aren't you telling some incredible designers to make clothes for me? My mom and I first started watching this show when it first aired back in 2004 and I have been hooked ever since. I almost wish that graphic designers could have a show like this so I could try and compete, but our lives are not nearly glamorous enough. My favorite challenges are the ones where they have to use non-traditional sewing items or have to make super elaborate costumes. I like seeing that extra bit of creativity put into their outfits.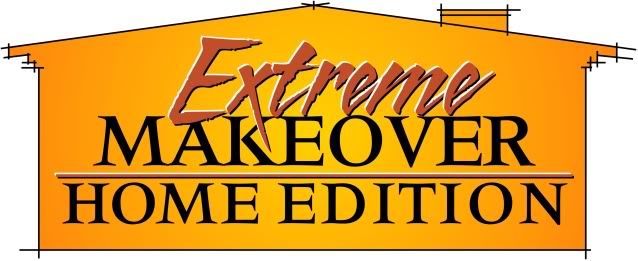 3. Extreme Makeove Home Edition is a show that I don't watch every week, but when I do watch, I normally end up tearing up at least a few times during the episode. My heart is always touched by how many people reach out to help out someone they don't really know, and to see how families lives can be changed by so much positive support from their community. I also love seeing the designs of the homes, especially since my mom is an architect and interior designer, so I was raised with somewhat of an understanding of what works and what doesn't. All of the little kids make my heart swell. : )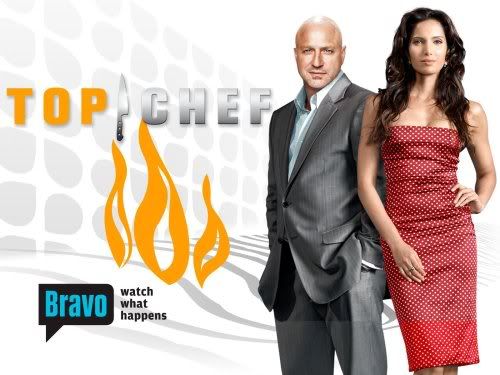 4. Top Chef Shows. Okay so this might be a huge cop out, but I can not list each one independently. I enjoy watching Top Chef, Top Chef Just Desserts and Top Chef Masters so much! I only recently started watching this show but I have seen all of the episodes now and I always find them online if I can't watch them live (which pretty much always happens). This is where I credit being inspired to try new recipes, after watching a few of these episodes I just see so many yummy ideas I have to start cooking!

5. Wedding Shows. This is an even bigger cop out, I know, I am a terrible person but once again, there are TOO MANY shows to list them individually. I probably could have an individual list for this category. Lets see, there is Say Yes to the Dress, one of my favorites, but the drama is a bit unnecessary at times. I know plenty of guys that enjoy SYttD too! Platinum Weddings, Amazing Wedding Cakes, Four Weddings, oh there has to be more.
6. Ace of Cakes. (and any other baking show) A little less of a cop out, I can definitely narrow it down to one show that is my stand out favorite. Duff Goldman is a cake genius and the team that works for him is incredible. I can't help but admit that their location in Baltimore (where I used to live) also gives them a slight edge over other baking shows. In general, I love most baking shows such as Cupcake Wars and Food Network Challenge (not always baking, but the ones I watch are) and they also inspire me to bake awesome new recipes.
7. Glee! Even when this show was the new kid on the block I was way into it. It premiered my freshman year of college, right after graduating from high school where a majority of my friends were in show choir. While Glee is a very warped portrayal of show choir, a lot of the basis of the show comes from the area I live in. Carmel is the neighboring town to us and back in the day they were the number one show choir to beat. Also I love the lessons they try to teach about high school in general, with judging, bullying, sexuality and friendship, this show is often truer than most other tv shows are when it comes to portraying how high school can work. And the characters are hilarious renditions of a lot of people I know, only exaggerated to ridiculous levels.
8. Joan of Arcadia. Sadly this show only lasted two seasons, but my mom and I watched every episode when they aired and we now own both seasons on DVD. The premise is a modern day rendition of the Joan of Arc story, Joan talks to God and because of this, her life is effected by the things she is told to do and the decisions she has to make. I really enjoyed the fact that God portrayed by many different actors, it really speaks to my belief that God is a part of all of us. Portraying Him as a child, an old lady, a garbage man or as punk rocker illustrates that God made us all to be a part of Him, despite our outwardly appearances. I wish this show could have lasted more than two seasons and Amber Tamblyn is one of my favorite actors to this day. (Fun fact, this is also set in Maryland!)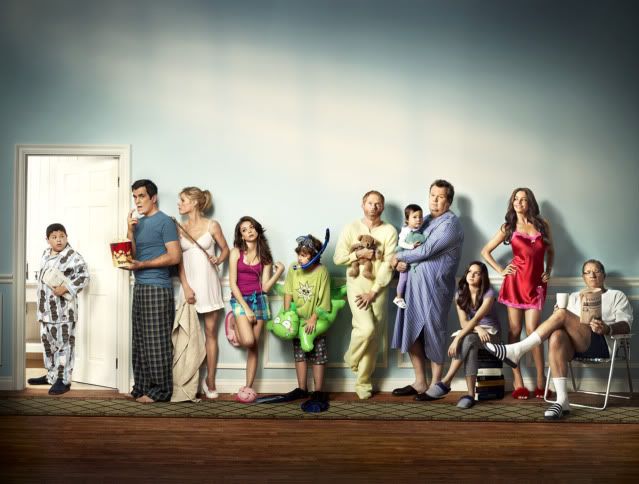 9. Modern Family. Even though this show is still relatively new (like so many on my list!) it is definitely one that will have me laughing my butt off every episode. Something about the way this show is written really shows how families actually interact and points out the hilarity of the daily lives families live. All of these actors are hilarious and I think this show proves its point of being awesome by the sheer amount of people that watch it. Everyone I know enjoys this show. And I was going to name my (future) adopted asian baby Lilly and of course now I cant! Thanks Modern Family. Thanks a lot.
10. ARCHER! Oh my goodness. This list would NOT be complete without this show on here. I have every episode saved onto my hard drive and I always turn to the episodes when I need to be cheered up. I love the animation style used (I feel like I could illustrate some of the scenes, that is so cool!) and how much detail is put into each episode. I enjoy the mash up of old technology meets new in such a smooth way, half the time I don't even realize that they are wearing 1960's fashions while talking on a cell phone or using modern weapons. Everything about this show is epic.